During each meeting an auction is held. On these auctions members can buy and sell material, which they consign in advance to the assocations auctioneer.
On this page you will find:

The recent auction catalogue of the auction to be held at the following meeting;
The result and aftersale list;
Downloadable bidsheet;
Terms of sale;
Terms of consigning;
How to contact the auctioneer;
The auction rules;
Catalogue of the upcomming auction no. 198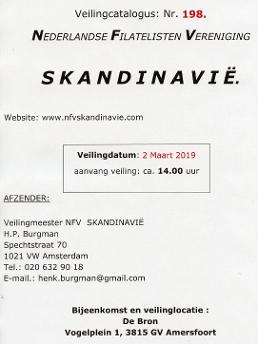 Download the catalogue of auction 198
Auction to be held on the meeting
March , 2nd 2019

Corrections Auction 198
Kavel 131 = Retracted
Kavel 233 = Nr. 13a-GB
Kavel 238 = 426/428-PF
Kavel 299 = --Backen 1875 stempel.
Kavel 300 = STOCKHOLM 4-4-1875 stempel
Kavel 329 = Retracted
Kavel 543 = 2 rondzendboekjes
Kavel 634 = A t/m M
Kavel 704 = Inzet € 25,-

Result list and aftersale of auction 198
Unsolds
(no price in last column) are available until Sunday the March 17 (first come, first to be served). To obtain lots, please contact
the auctioneer.
Literature section of the auction

Link to the: literature list
These books and magazines are part of the auctions to be held at the societysmeetings.
They are not taken to the auctionroom unless requested specifically.
One can file a request on the liturature page.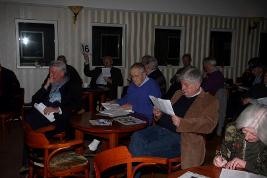 Downloadable bidsheet
Here you can download a bidsheet, after filling it out you can scan it and mail it to the auctioneer.
make sure your bids will reach the auctioneer in time!
Check your bids!
You can e-mail your bids to the auctioneer